STOP PRESS


NEW Dec 2019!
7" vinyl release
HR027

A Side
JIMMY DELPHS
Walk on into
my heart

B Side
OLLIE MCLAUGHLIN ORCHESTRA
Where there is love

NEW Jan 2019!
7" vinyl release
HR026

A Side
THE STYLISTS
I need your lovin

B Side
JOHNNY GRIFITH BAND
Operator please


NEW - BKE Records
7" vinyl release
BKE001

AL WILLIAMS
I am nothing /
Try them

7" vinyl release
BKE002

THE MASQUERADERS
I got the power /
One more chance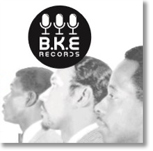 Hayley Records is pround to announce the launch of

BKE Records - a label that features the previous work of The Brothers of Soul - Fred Bridges, Richard Knight and Bobby Eaton with songs that they either recorded themselves or wrote and produced for other artists.
In the coming months the label will be releasing classic tracks from the likes of Maxine Brown, the Precisions, Johnny Robinson, Candace Love, the Brothers of Soul and many more.
BKE Records will be distributed by Hayley Records in UK and Europe.